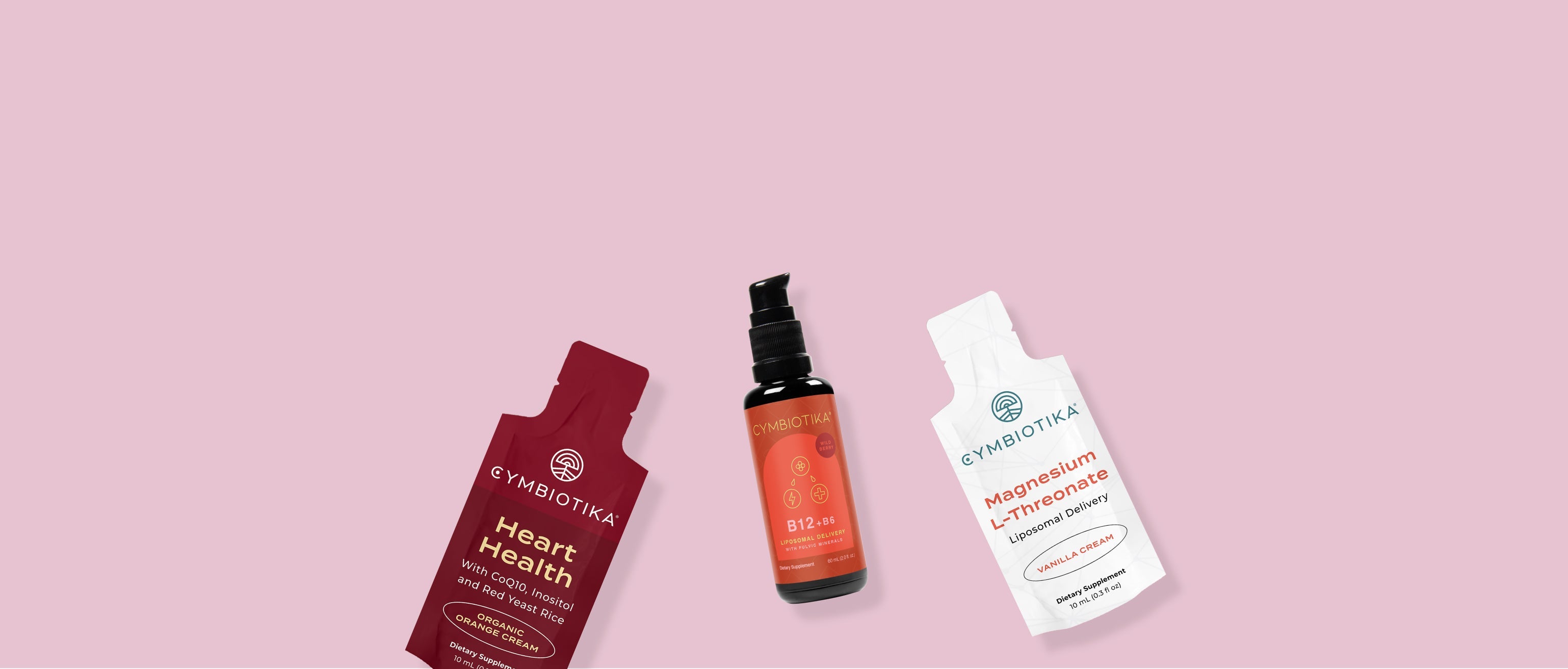 LIFESTYLE
Best Supplements to Fall in Love with this Valentine's Day
6 min read

Essential Takeaways
The best gift to give is the gift of good health.
Celebrate the month of love with science-backed supplements that nourish the body and mind.
Nothing says 'I love you' like the gift of good health.

However you choose to celebrate the month of love, I've got you covered with science-backed supplements that support the body and mind. Read on to see my list of the best supplements to fall in love with this Valentine's Day. ♥️
Thinking of you! ♥️
Give your brain some extra TLC with more clarity, balance, and improved mood.
Will you B(12) mine? ♥️
Having a cozy night in or a romantic night out? Enjoy your date night with more sustained energy.
Shop Vitamin B12
You're the apple of my eye! ♥️

Got dinner plans? Get a step ahead and reduce bloating with our Apple Cider Vinegar.
Shop Apple Cider Vinegar
I heart (health) you ♥️
Heart Health balances cholesterol, supports healthy aging and improves cardiovascular health. What more can you ask for?
Shop Heart Health
We've got great chemistry! ♥️

NMN helps the body produce a molecule called NAD+, which is essential for producing energy and maintaining healthy DNA.
Shop NMN
Can't wait to (Vitamin) C you! ♥️
Glow from within on Valentine's Day with our Liposomal Vitamin C. Perfect for supporting healthy aging, boosting collagen production, and supporting a healthy immune system!
Shop Vitamin C
You're worth the weight! ♥️


Need an extra boost to reach your health goals? You'll love this–Metabolic Health supports appetite control and promotes metabolic function so you can look and feel your best.
Shop Metabolic Health


One for you, one for your valentine ♥️

Take advantage of our subscription bundle & save program, where the more you buy, the more you save.
Shop All

Love,
Kayla

Kayla Porter
Author
I'm a health enthusiast and passionate writer eager to bring my passion for fitness and well-being to Cymbiotika. I strongly believe in moving your body and exercising regularly to achieve optimal health. Fun fact about me: I love pilates! One of my favorite supplements to take after a hard workout is Cymbiotika's Longevity Mushrooms. Not only does it help me recover faster, but it has multiple benefits that support my immune system and overall health. I'm excited to continue my health journey with Cymbiotika and share tips and tricks to work towards living your best life!
Reviewed by: Dr. Pejman Taghavi
Medical Director, Hollywood Healthcare
Clinical Instructor, Ronald Reagan UCLA Medical Center
Dr. Pejman Taghavi is a specialist in the field of Diagnostic and Interventional Abdominal and Musculoskeletal Radiology. As medical director of Hollywood Healthcare and faculty at UCLA Medical Center, Dr. Taghavi offers extensive expertise in the field of radiology, with publications in the Society of Skeletal Radiology and Chicago Radiological Society, among others. Dr. Taghavi is passionate about the healing of muscles and joints without relying on oral pain medications. Dr. Taghavi has experience working with high-level athletes from the LA Lakers, LA Dodgers, and UCLA Bruins.