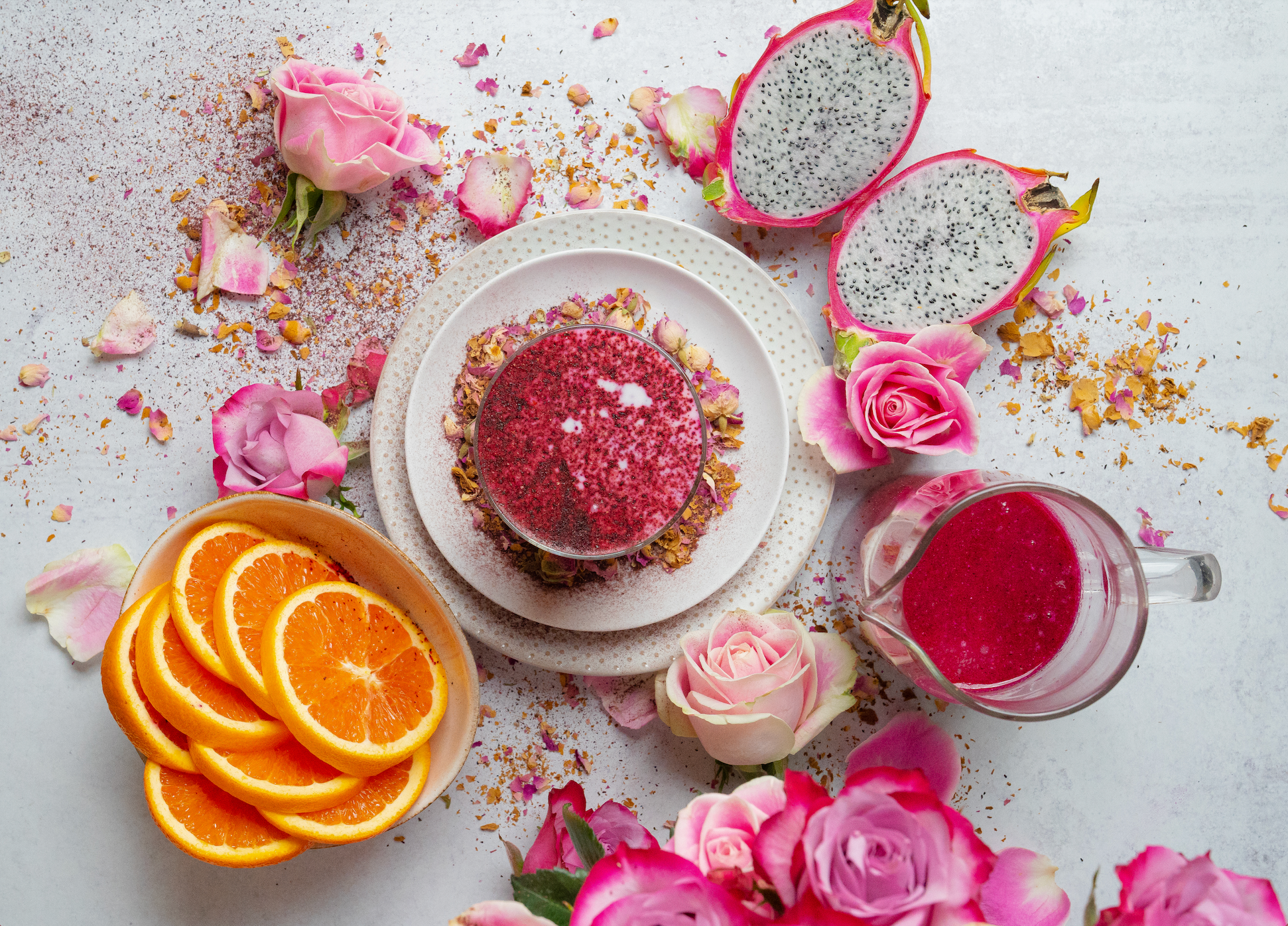 RECIPES
Pink Drink Heart Health
3 min read
Essential Takeaways
We share a delicious and nutritious Pink Drink Heart Health recipe created by Cymbiotika's Lauryn Barris
This Pink Drink Heart Health recipe contains essential nutrients and provides enhanced cardiovascular support
Love is in the air, and what better way to celebrate the month of love than by making our own Cymbiotika Pink Drink, Heart Health edition?

Cymbiotika's own Lauryn Barris concocted a delicious and nutritious Pink Drink using Cymbiotila's Heart Health supplement (you can find her on Instagram @ninthhousehealing)
This is by far my favorite drink to make when my kids want something cold. Since this recipe contains Cymbiotika's Heart Health, I feel at ease knowing my family will get in their daily nutrients and enhanced cardiovascular support.

The ingredients in this Pink Drink are simple and easy to find in your local grocery store. All you need is a 16-ounce cup and five simple ingredients, and you will soon be drinking your way through a fruity, refreshing bliss.

Recipe:

Ingredients:
1 cup frozen Pitaya chunks

¼ cup chopped Mango, fresh or frozen

Juice of 1 large Cara cara orange

1-2 packets of

Heart Health

Coconut milk or coconut cream
Tools:
16-ounce cup

Measuring cup

Blender
Directions:
Blend 1 cup of frozen pitaya chunks with ¼ cup of chopped fresh or frozen mango.

Squeeze 1 Cara Cara Orange and add juice in.

Add 1-2 packets of

Cymbiotika's Heart Health

.

Blend until smooth.

(Optional) Pour into glass and top with creamy coconut milk and dust with powdered hibiscus.

Enjoy! 🙂
Does Heart Health have caffeine?
Nope, no caffeine here!
Is Pink Drink Healthy?
Yup, and it contains A LOT of antioxidants.
About the Ingredients
The added mango and pitaya fruits provide antioxidants. Red yeast rice has been shown to help lower cholesterol levels, reduce inflammation, support blood circulation, and mitigate metabolic syndrome risk factors.

Pitaya contains anthocyanins, a group of deep red, purple, and blue pigments found in plants. They are excellent for overall cardiovascular health and blood flow.

Careflow mango powder (an ingredient in our heart health formula) helps promote blood circulation, supports glucose metabolism, and is anti-inflammatory. There are also numerous studies on this ingredient as it contains key metabolic enzymes and is a high-quality and sustainable ingredient.

Our Heart Health contains 400mg of inositol. It supports blood sugar stabilization and insulin regulation. Studies have shown that Inositol also helps women with PCOS.
Summary
Our Cymbiotika Pink Drink recipe is a far healthier alternative compared to some of the other high-sugar drinks. Although coconut milk provides sweetness, you can always adjust the sweetness level based on your preference.

Overall, this Pink Drink Heart Health recipe is a healthier and refreshing option that won't disappoint.
Cheers!

Love,
Mary

Mary Adams

Author

As a lifestyle writer and health enthusiast, I'm excited to bring my passion for storytelling to Cymbiotika. Two things you should know about me: I love interior decorating, and I'm obsessed with supplements. My kitchen counter literally overflows with supplements and powders. This passion led me to buy my first Cymbiotika product. I tried the Liposomal Magnesium L-Threonate and was so impressed by how it gave me more energy and cleared up my brain fog that I wanted to share this brand with as many people as possible. Shortly after, I'm here doing just that. I'm excited to be on this journey of better health with Cymbiotika, and I'm excited to share it with you here on the blog.

Reviewed by: Dr. Pejman Taghavi

Medical Director, Hollywood Healthcare

Clinical Instructor, Ronald Reagan UCLA Medical Center
Dr. Pejman Taghavi is a specialist in the field of Diagnostic and Interventional Abdominal and Musculoskeletal Radiology. As medical director of Hollywood Healthcare and faculty at UCLA Medical Center, Dr. Taghavi offers extensive expertise in the field of radiology, with publications in the Society of Skeletal Radiology and Chicago Radiological Society, among others. Dr. Taghavi is passionate about the healing of muscles and joints without relying on oral pain medications. Dr. Taghavi has experience working with high-level athletes from the LA Lakers, LA Dodgers, and UCLA Bruins.