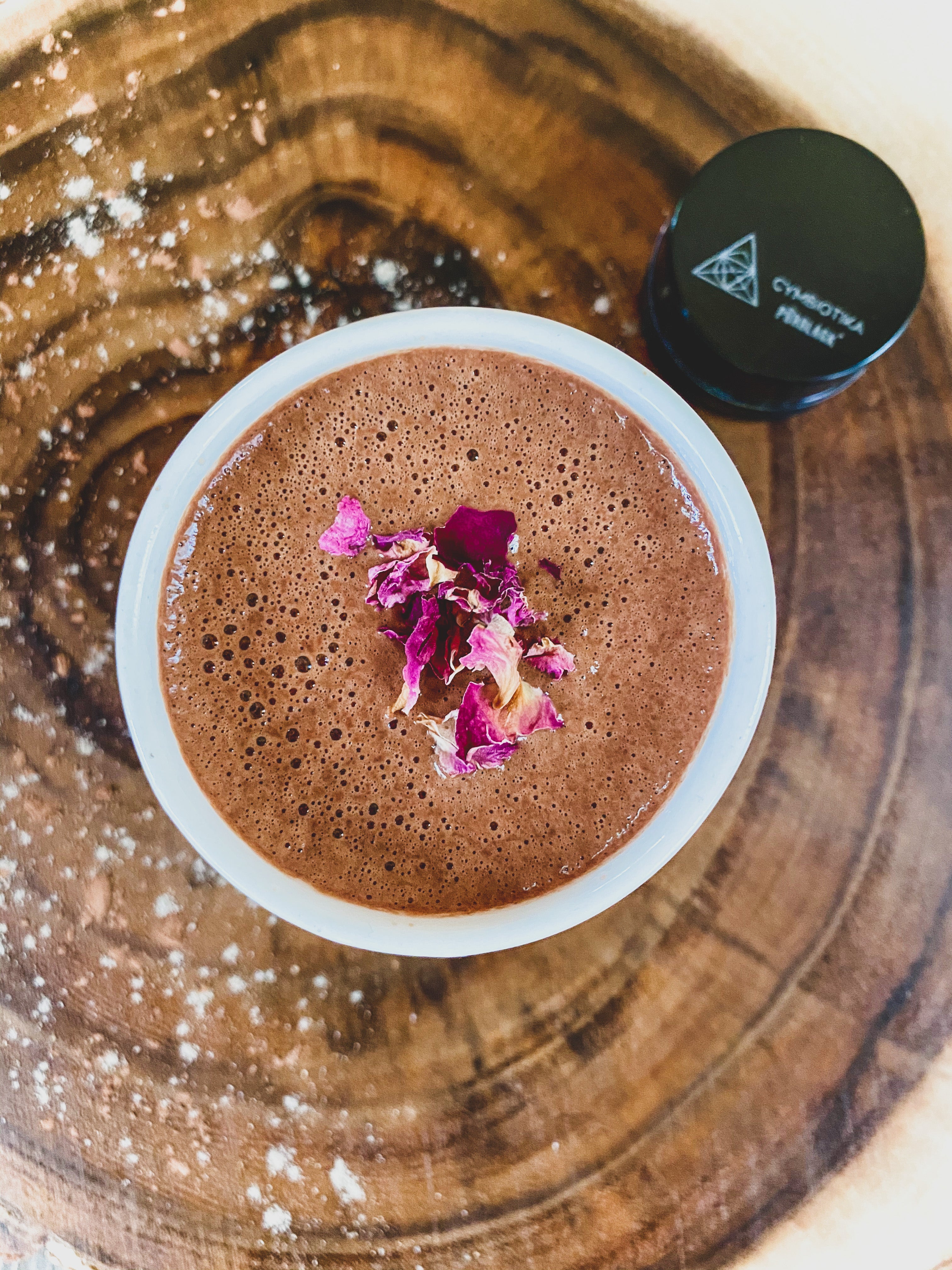 There's nothing like enjoying a cup of hot cocoa on a cold day— but unfortunately, most hot cocoa mixes out there are loaded with artificial ingredients that wreak havoc on the body, so we always opt to make our own at home!
For our hot cocoa, we always start with a base of organic, fair trade cacao powder and also love to add in herbs & adaptogens to support our bodies in a variety of different ways.
This time around, we decided to spice this cacao recipe up with our Bio-Active Shilajit that is enhanced with pure gold and silver. Shilajit is a complex mineral resin sourced from high elevations in the most pristine parts of the world and is one of the most powerful adaptogens (herbs/plants used to help the body adapt to stressors of all kinds) on the market. Our Shilajit has been shown to enhance metabolism by directing the mitochondria to convert fats and sugars into ATP— our main source of cellular energy. Along with this, our Shilajit Black Gold also helps improve digestion, supports a healthy immune response, balances mood, cures jet lag, improves & normalizes sleep, and much more.
This cacao recipe is rich, delicious, and will leave you with lasting energy all day. We highly recommend drinking this on the rise or before 2 PM, due to the energizing effects that the shilajit, maca, and caffeine in the cacao powder have with each other.
We hope you love this sweet and healthy indulgence as much as we do! Let us know what you think about it and tag us in your photos on social media so we can see your creations! :)
Recipe
Time: 5 minutes
Yields: 1 cup/serving
Ingredients:
⟁ 1 cup boiling water
⟁ ½ cup organic coconut milk (or milk of choice)
⟁ 1 teaspoon organic cacao powder
⟁ ⅓ tsp organic maca powder (optional)
⟁ Pinch of monk fruit powder (or sub sweetener of choice & add to desired taste)
⟁ Pinch of Sea Salt
⟁ 0.5-1.0 grams of Cymbiotika's Shilajit - Black Gold
⟁ A few pinches of cardamom powder & cinnamon (optional)
Optional Toppings: rose petals, sea salt
Directions:
Add all ingredients to a blender & blend until smooth (you can also add shilajit once everything is blended and you pour it in a mug)

Pour & enjoy!
With love and gratitude,
The Cymbiotika Team