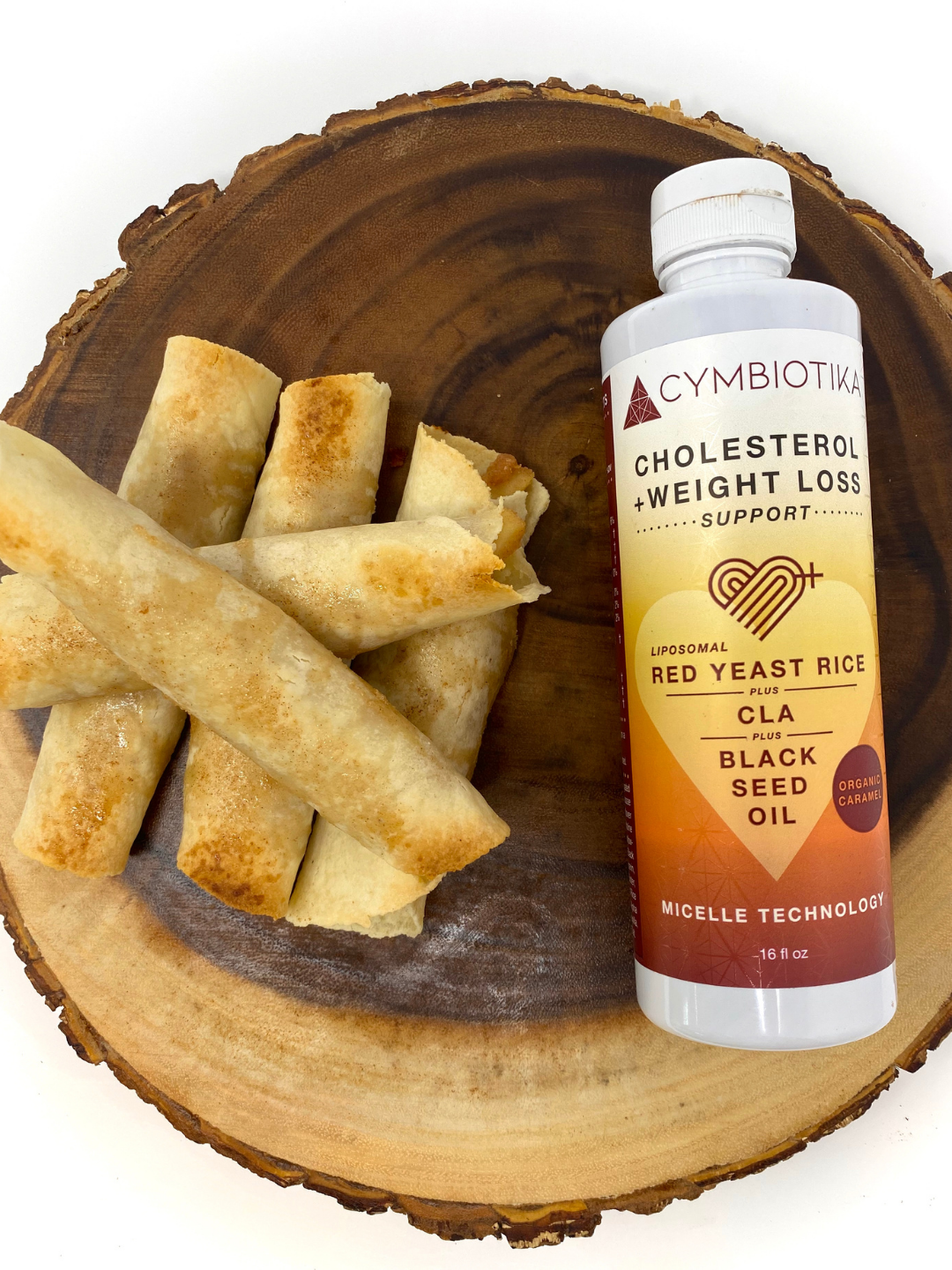 With the release of our new Red Yeast Rice formula, we got inspired to make a delicious, guilt-free snack that you and your family/friends can enjoy!
We have chosen to release this Red Yeast Rice formula to help those who may be struggling with high cholesterol levels, and for others who want to maintain overall balance in their cholesterol levels.
Studies have shown that diets high in sugar can cause cholesterol levels to increase, thus leading to other potential issues down the road. Since this is the case, we always like to provide people with low-glycemic, alternative options to their favorite desserts so no one misses out on their favorite treats!
These caramel apple pie "taquitos" make the whole house smell like fall and are the perfect treat for those looking to enjoy something sweet without all the sugar.
We hope you love this recipe as much as we do! And as always, tag us in your photos on social media when you make these and let us know your thoughts! :)
Recipe:
Ingredients:
4 granny smith apples (peeled & chopped)

1 tbsp coconut oil

½ tbsp monk fruit granules

1 tbsp maple syrup (optional)

¼ cup organic almond flour

Cinnamon

¼ cup water

Almond or Cassava flour mini tortillas

1 tbsp Cymbiotika's Red Yeast Rice
** if the mixture seems dry, add more coconut oil & water :)
Directions:
In a pan/pot, melt 1 tbsp of coconut oil

Add chopped apples, monk fruit granules, and maple syrup then stir

Once apples are coated, add almond flour, cinnamon, and water and bring to a simmer, then cover on low heat until apples are tender (stirring occasionally)

Once apples are finished, remove from heat and stir in 1 tbsp of Red Yeast Rice, then roll apple pie filling into tortillas

When all the tortillas are rolled, drizzle or brush them with melted coconut oil and sprinkle the tops with "cinnamon sugar"-- aka, monk fruit granules & cinnamon

Bake on 350 F. until tops of tortillas are golden brown

Take taquitos out from the oven and enjoy!!