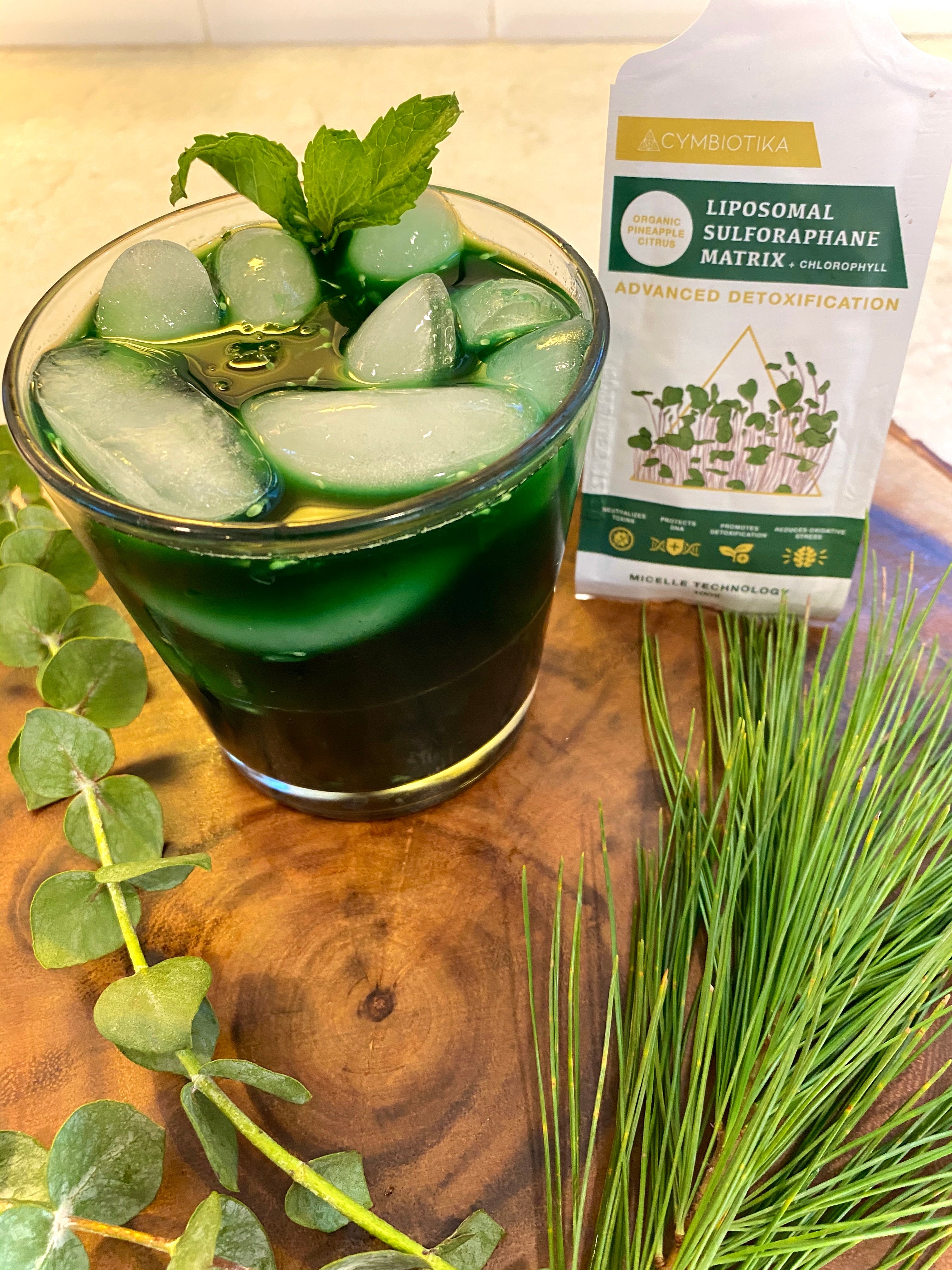 With the launch of our new liposomal sulforaphane, we knew we had to create a delicious recipe with this pineapple flavored formula for you all to enjoy.
Sulforaphane is a powerful phytochemical found in broccoli sprouts & cruciferous veggies and is known for its role in aiding cellular detoxification, and in turn, preventing premature aging and disease. Our Liposomal Sulforaphane Matrix can reduce free radical damage, lower inflammation, neutralize toxins and protect healthy cells.
We have made a delicious mojito mocktail that has a hint of pineapple from our Sulforaphane. This drink is super refreshing, loaded with flavor, and helps the body detox (great for post-holiday celebrations!). Even the kids can enjoy this one :)
Virgin Pineapple Mojito w/ Sulforaphane Recipe
Time: 5 minutes
Yields: 1 serving (1 cup)
Ingredients:
1 cup of ice

A few slices of cucumber

A few leaves of mint

Juice from ½ of lime

Ginger Kombucha

½ or 1 full packet of Cymbiotika's Sulforaphane (to taste)
Directions:
Muddle cucumber, mint and lime in a glass with a muddler or wooden spoon

Add ice and kombucha

Drizzle Sulforaphane on top, stir, and enjoy!
Let us know what you think about this one and tag us in some photos on social media of the drinks you create from this recipe!
With love and gratitude,
The Cymbiotika Team