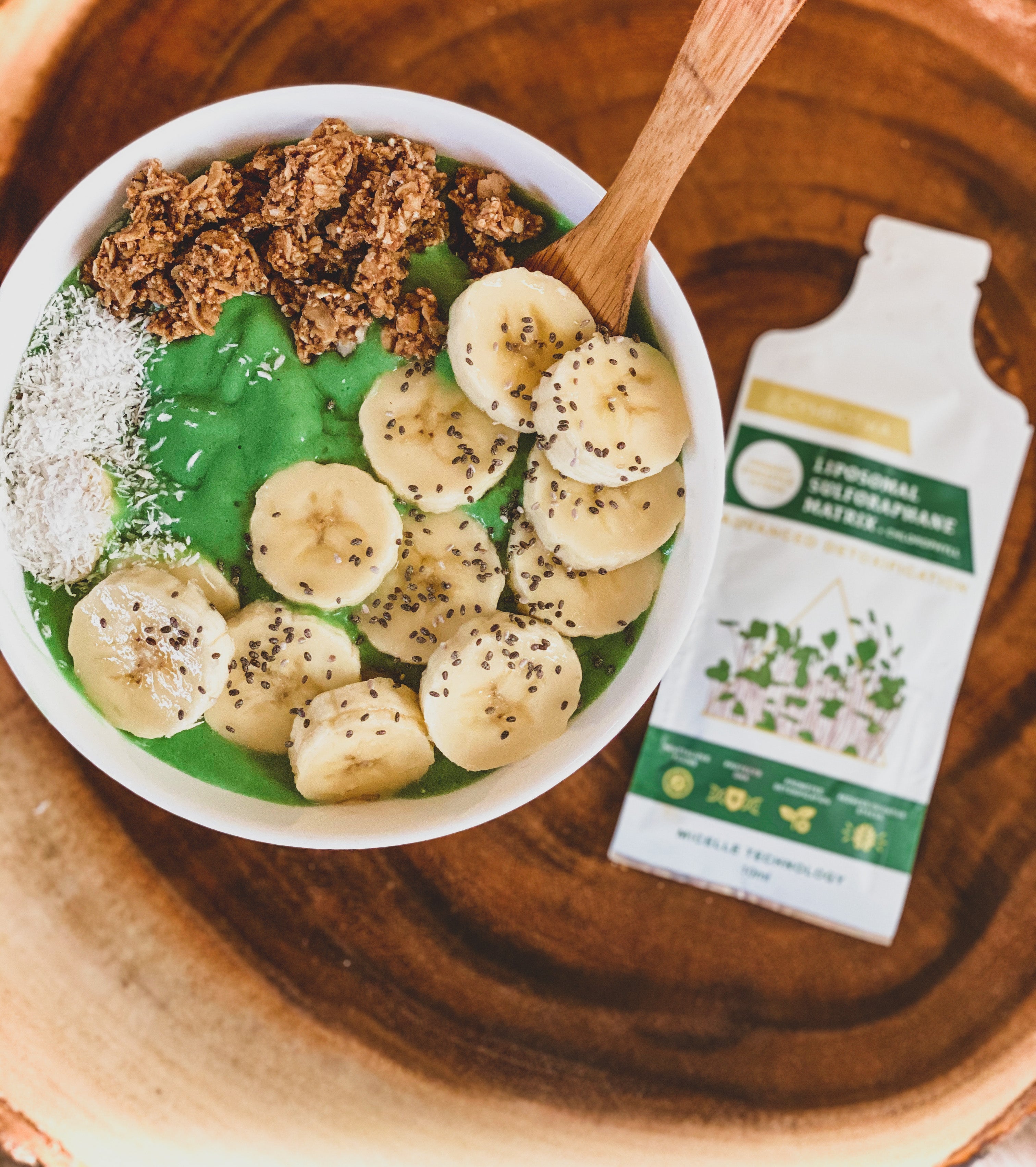 For St. Patrick's Day, we got inspired to create a refreshing Green Smoothie Bowl enhanced with our Liposomal Sulforaphane Matrix formula that is vegan, gluten free, and organic!
Sulforaphane is a powerful phytochemical found in broccoli sprouts and all cruciferous veggies that works to reduce buildup of toxins in the body by activating all 3 phases of cellular detoxification. This formula also contains glucosinolates and chlorophyllin, which have been studied for their profound effects on reducing free radical damage, lowering inflammation, neutralizing toxins, and protecting healthy cells.
We hope you enjoy this recipe! Let us know what you think about it and tag us in your photos on social media so we can see your beautiful creations!
Time: 5 minutes
Yields: 2 servings
Ingredients:
⟁ 2-3 organic bananas, frozen
⟁ 1 cup organic frozen mango
⟁ 1 cup organic frozen pineapple
⟁ 1/2 cup water, coconut water, or milk of choice (add more if it's getting stuck in blender)
⟁ 1 packet of Cymbiotika's Sulforaphane Matrix
⟁ Optional toppings: granola, coconut flakes, nuts/seeds, etc.
Directions:
Add all main ingredients to blender and blend until smooth

Decorate with your favorite toppings & enjoy :)
With love and gratitude,
The Cymbiotika Team