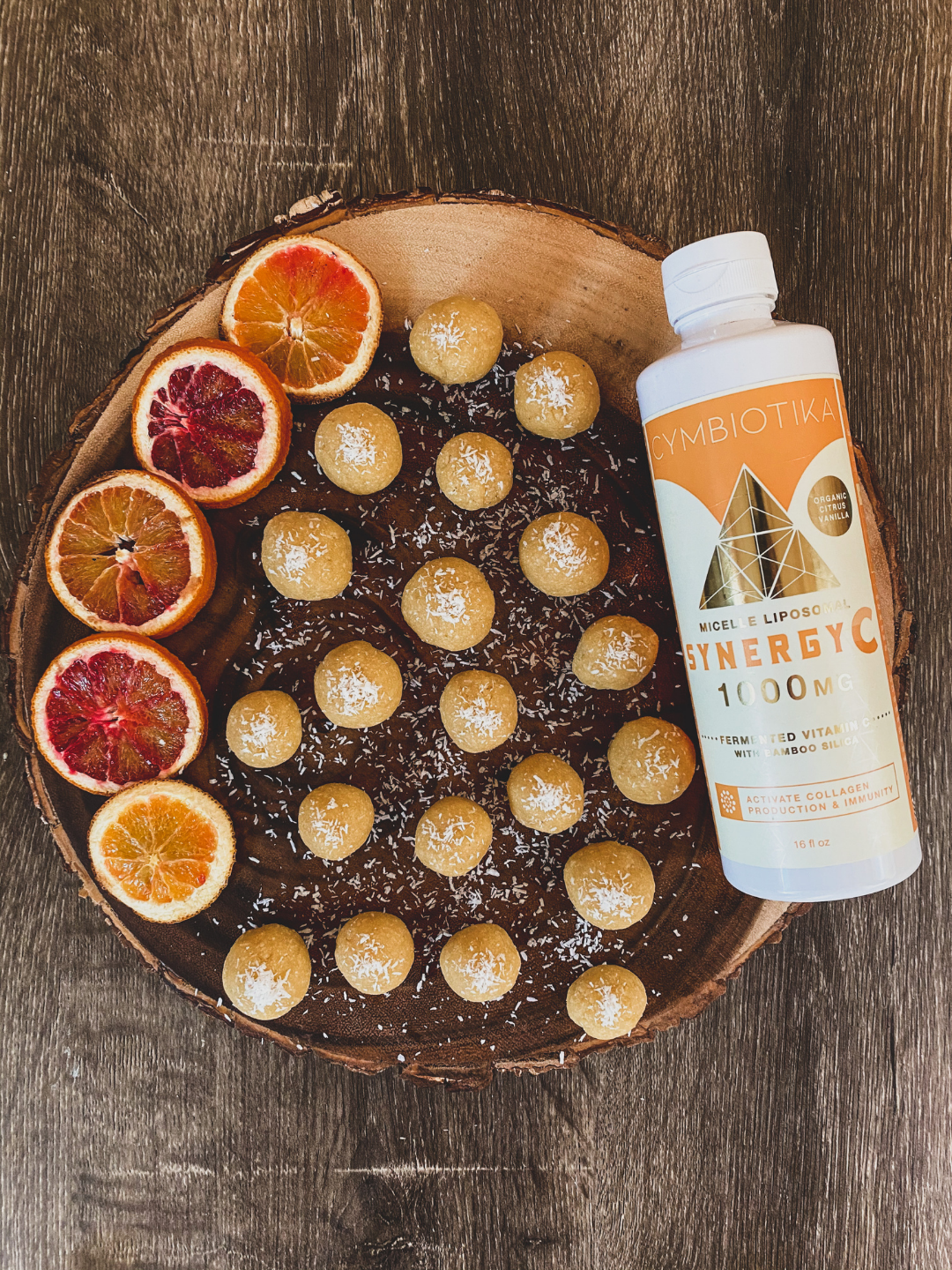 When our sweet tooth kicks in, we always love to opt for a healthy snack that is wholesome and delicious… and one of our favorite recipes to date are these creamy, buttery, raw vegan coconut macaroons that are under 5 ingredients and enhanced with our citrus vanilla Synergy Vitamin C formula.
Not only do most sweet treats at grocery stores have processed sugar, but they also usually contain other unhealthy ingredients that are bad for our bellies AND our skin!
These macaroons are the best ever not only because they taste amazing, but also because of their nutritional content. Our Synergy Liposomal Vitamin C
formula is sugar free and tastes like candy on its own— but also has 1,000mg of Vitamin C per serving to support overall immunity, along with bamboo silica which increases collagen production. Talk about a delectable dessert that keeps you healthy and also supports that internal and external glow!! :)
We hope you enjoy these as much as we do! Let us know what you think about this recipe & tag your friends/family in this post to share the magic!
Recipe
Ingredients:
⟁ 1 cup organic almond flour
⟁ 1 cup organic shredded unsweetened coconut
⟁ 3 tablespoons organic maple syrup or raw honey
⟁ 1-2 tablespoons Synergy Liposomal Vitamin C (or more to taste)
⟁ Pinch of salt
**if you are looking for a sugar free alternative, opt out of maple syrup and use more Synergy Liposomal Vitamin C.
Directions:
Add all ingredients to a food processor & pulse until almost smooth (batter should still have some visible coconut flakes)

Roll into balls and top with more coconut flakes or drizzle an extra bit of Synergy Liposomal Vitamin C if desired

Refrigerate for ultimate freshness!
With love and gratitude,
The Cymbiotika Team