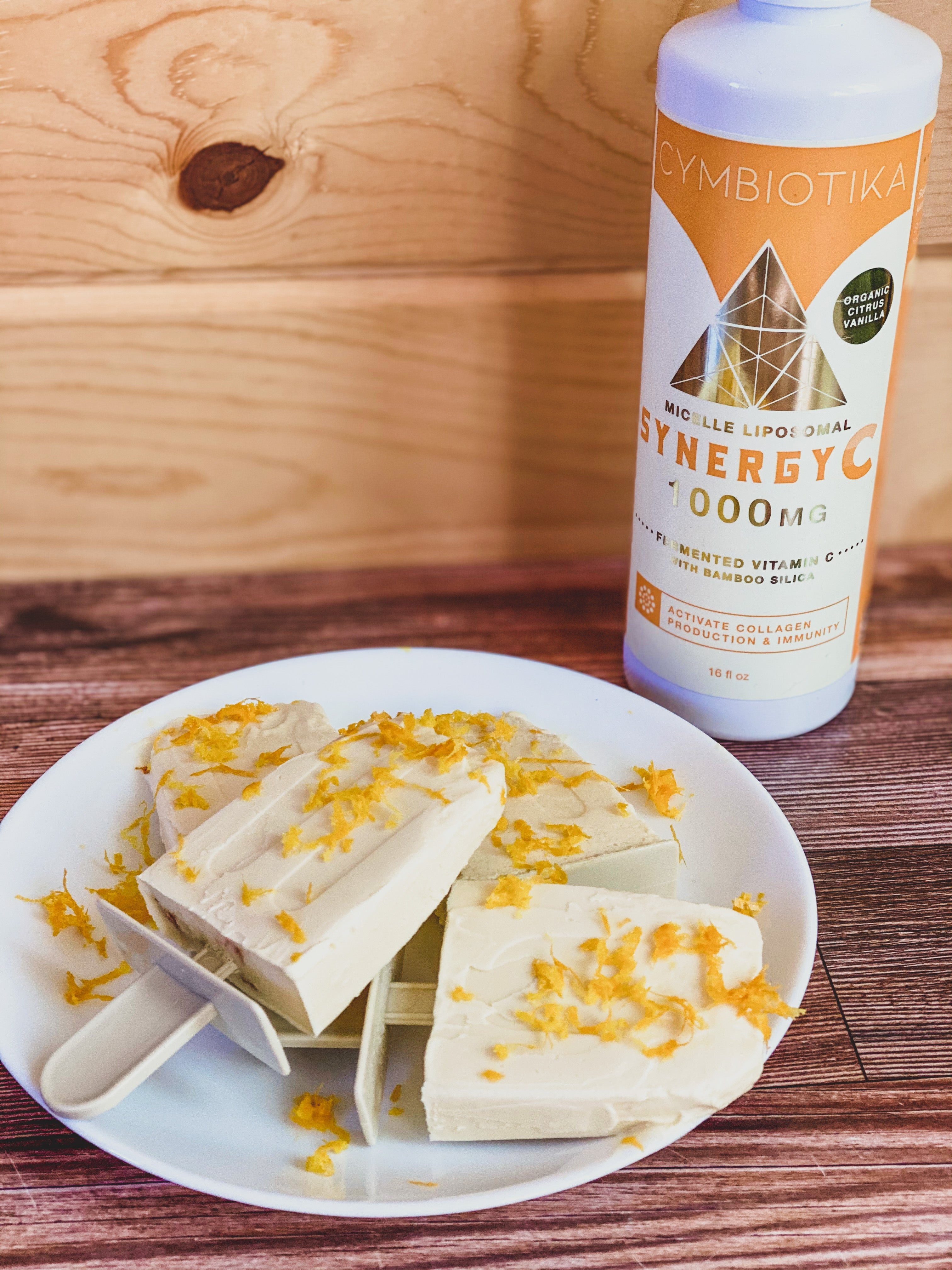 There's nothing quite like coming home after being outside all day during summer and enjoying a delicious frozen treat to cool down… so, this week, we have created some vegan orange cream popsicles made with our delicious SynergyC formula that can be enjoyed with friends and family of all ages.
Our SynergyC formula has a citrus vanilla flavor that not only tastes magical, but also provides 1,000mg of Vitamin C per serving to support overall immunity. Along with this, Synergy Vitamin C also contains bamboo silica, which increases collagen production and supports an internal & external glow!
The flavor of these beats any store bought popsicles, and we promise you'll think the same ;) Plus, they're also healthy for you... what a win-win!
We hope these leave you feeling energized, satisfied, and wanting more like they do for us!
Recipe
Prep time: 5 minutes
Set time: 3-5 hours or overnight
Yields: 4 popsicles
Ingredients:
⟁ ½ cup coconut cream
⟁ ½ cup orange juice
⟁ ½ tbsp maple syrup (or sweetener of choice)
⟁ 2 tbsp of Cymbiotika Synergy C
Directions:
Add all ingredients to a blender & blend until smooth

Pour into popsicle molds and place in freezer for 3-5 hours or overnight for best results.

Take popsicles out and enjoy!!
With love and gratitude,
The Cymbiotika Team