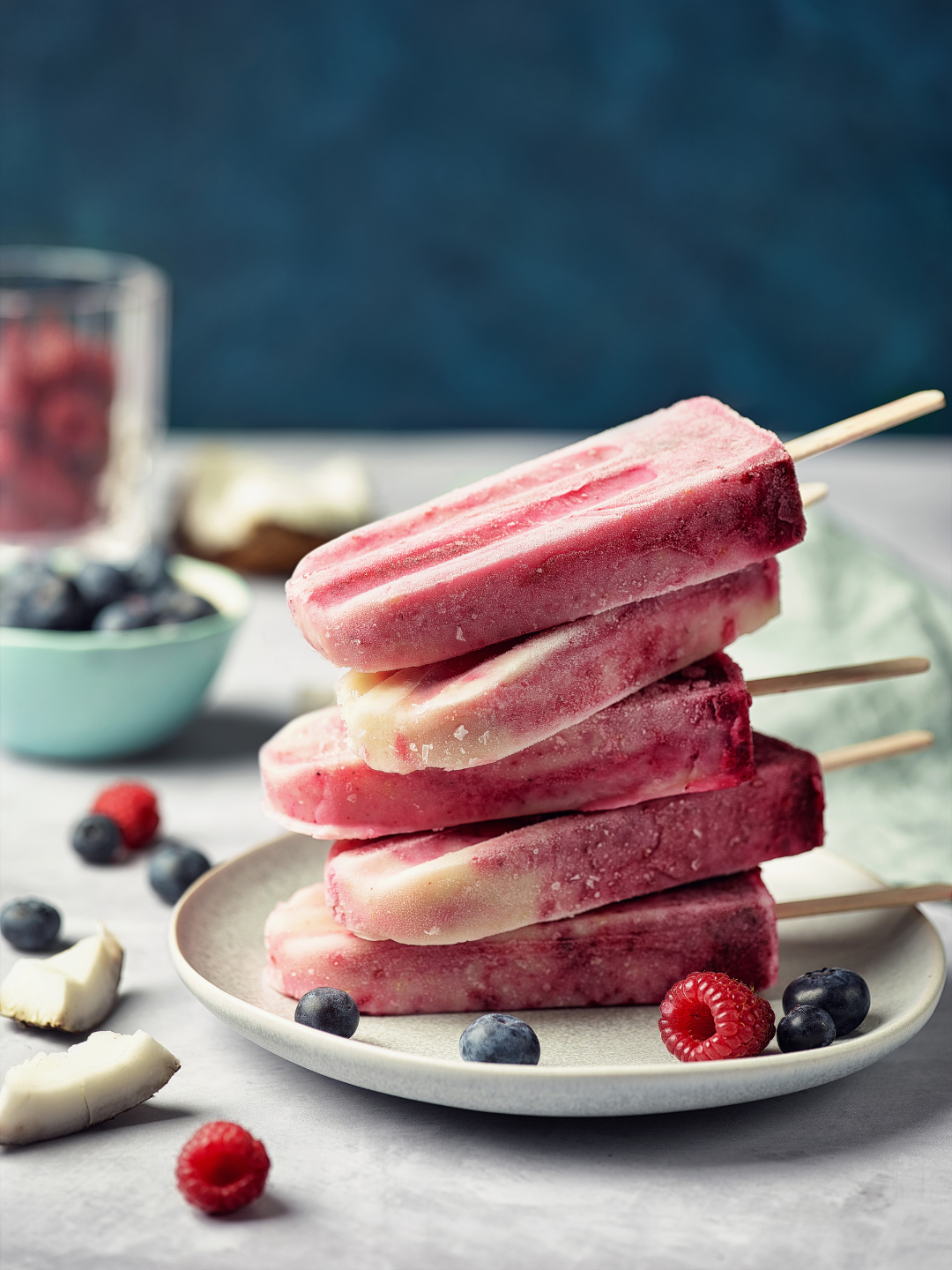 With the weather warming up and the 4th of July right around the corner, we got inspired to create these refreshing vegan berries n' cream popsicles infused with our Elderberry Defense to enjoy with friends and family!
These popsicles only take a few minutes to prep and we always feel good about eating them instead of store bought options that have artificial flavors, colors, preservatives, high fructose corn syrup, and more.
We believe it's important to live a balanced lifestyle, which is why we love sharing dessert recipes that still keep people in line with their health goals. This recipe contains fresh berries, creamy coconut milk, and our delicious Elderberry Defense formula.
Our Elderberry Defense is a synergistic blend of some of the most powerful vitamins, minerals and herbs that are known for supporting the immune system. Elderberry is a potent antiviral that has been shown to block the flu virus from entering our cells, and is awesome for naturally improving colds, sinus issues, nerve pain, inflammation, allergies, chronic fatigue, and constipation.
Elderberry also contains natural vitamin C, quercetin, and phenolic acids— which are all vital to a healthy immune system. Combined with zinc, copper, echinacea, and selenium, this powerful hypertonic stimulates the immune system and creates overall wellness year-round.
These popsicles will be sure to leave everyone feeling healthy, energized and nourished, so make sure to save this recipe for summer days!
Recipe
Ingredients
⟁ 1 can coconut cream
⟁ ⅓ cup raspberries
⟁ ⅓ cup blueberries
⟁ ⅓ cup filtered water
⟁ ½ tsp vanilla extract
⟁ 2 tsp maple syrup (sweeten to taste)
⟁ 1-2 tbsp of Cymbiotika's Elderberry Defense
Directions
Add all ingredients to a blender & blend until smooth. ** option to blend coconut cream and berries separately if you want the popsicles to be layered

Pour ingredients into popsicle molds and place in the freezer for 4 hrs/overnight & enjoy :)